Nicole Dehé, Research
Research profile (keywords):
Prosody, syntax, syntax-prosody interface, prosody-discourse interface, intonation, especially Icelandic prosody and intonation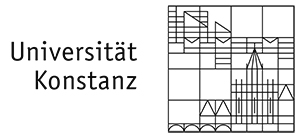 My current research

focuses on the prosody and intonation of Insular Scandinavian (Icelandic and Faroese), the syntax-prosody interface in Icelandic, the syntax and prosody of North American Icelandic ('heritage Icelandic'), and the prosody of rhetorical questions (and related utterance types; currently in German, English, Icelandic, Mandarin, Italian).


last update by Nicole Dehé: 17 December 2020
Starting 1 April 2021, 3 years:
Cross-linguistic influence in phonology: the case of heritage Icelandic
Funding period; 1 Apr 2021 (anticipated starting date) - 31 Mar 2024
Principal Investigators: Nicole Dehé (DE 876/4-1) and Christiane Ulbrich (UL 458/2-1)
Research staff: to be appointed

Project description:

First languages are typically acquired with continuous exposure to one (or more) language(s). This is not true in the same way for speakers of a heritage language (HL). Their first language (L1) attainment frequently does not reach native-like levels, which distinguishes them form monolinguals and most other types of multilinguals. This has implications for theoretical aspects of language representation and development. Especially the area of phonetics and phonology appears to be difficult to capture theoretically. The pronunciation of HL speakers is often described as accented compared to monolinguals, but it also differs from second language (L2) speakers, leaving several research gaps to be addressed in the present project, e.g.: (i) Are phenomena at different phonological levels affected in the same way by dynamic cross-linguistic influences? (ii) To which extent are these effects the same for different types of learners (HL, L2)? To address these questions, we study two selected phenomena at different levels within the phonology of Icelandic: preaspiration at the (sub)segmental level, and word stress at the prosodic (and: lexical) word level in HL, L1 and L2 speakers of Icelandic. Icelandic is particularly well suited because of comparatively few changes in its history and relative lack of regional variation.


Current funded research projects:
Towards a prosodic grammar for rhetorical questions
DFG Research Unit FOR 2111, P6
Funding period; 1 Apr 2019 - 31 Mar 2022
Principal Investigators: Bettina Braun (BR 3428/4-2) and Nicole Dehé (DE 876/3-2)
Research staff: Marieke Einfeldt, Daniela Wochner, Katharina Zahner

Project description:

The main objective of the second phase of the project is to work towards a prosodic grammar of rhetorical questions by using the results from phase 1 and extending our investigations. By establishing a prosodic grammar we mean: (a) test the existence of a new accent type category and possibly add it to the tonal inventory of at least German (based on phase 1, see below), (b) determine the well-formed combinations of the phonological (pitch accents, boundary tones) and phonetic cues (duration, voice quality, pitch range) identified in the first phase, and (c) work out which of the cues and which specifications are languagespecific, and which are part of the grammar of more than one language. To this end, we continue our research on German and Icelandic from the first phase, and we add two additional languages that pose different constraints on the prosodic cues found for the marking of rhetorical questions in the first phase, Italian and Mandarin Chinese— languages that are also of interest to other projects in the RU.

Recently completed funded research projects:
The production and perception of rhetorical questions in German.
DFG Research Unit FOR 2111, P6 (see above for phase 2)
Funding period; 1 Apr 2016 - 31 Mar 2019
Principal Investigators: Bettina Braun (BR 3428/4-1) and Nicole Dehé (DE 876/3-1)
Research staff: Jana Neitsch, Daniela Wochner, Katharina Zahner

Project description:

Rhetorical questions are an interesting linguistic phenomenon that provides valuable information about the interaction of different linguistic levels. Previous literature has mainly been concerned with lexical markers of rhetoricity (e.g. particles, negation, polarity items). One important marker of rhetoricity that has as yet hardly been investigated systematically is the prosodic realization of rhetorical questions. The present project aims at closing this gap. It investigates how interrogative clauses that are syntactically and lexically ambiguous in terms of their illocution (rhetorical question vs. information-seeking questions; e.g. G: Wer war denn noch nicht in Berlin?, E: Who has not been to Berlin?) are prosodically realized in German and how such lexically and syntactically ambiguous interrogative clauses are interpreted.
---